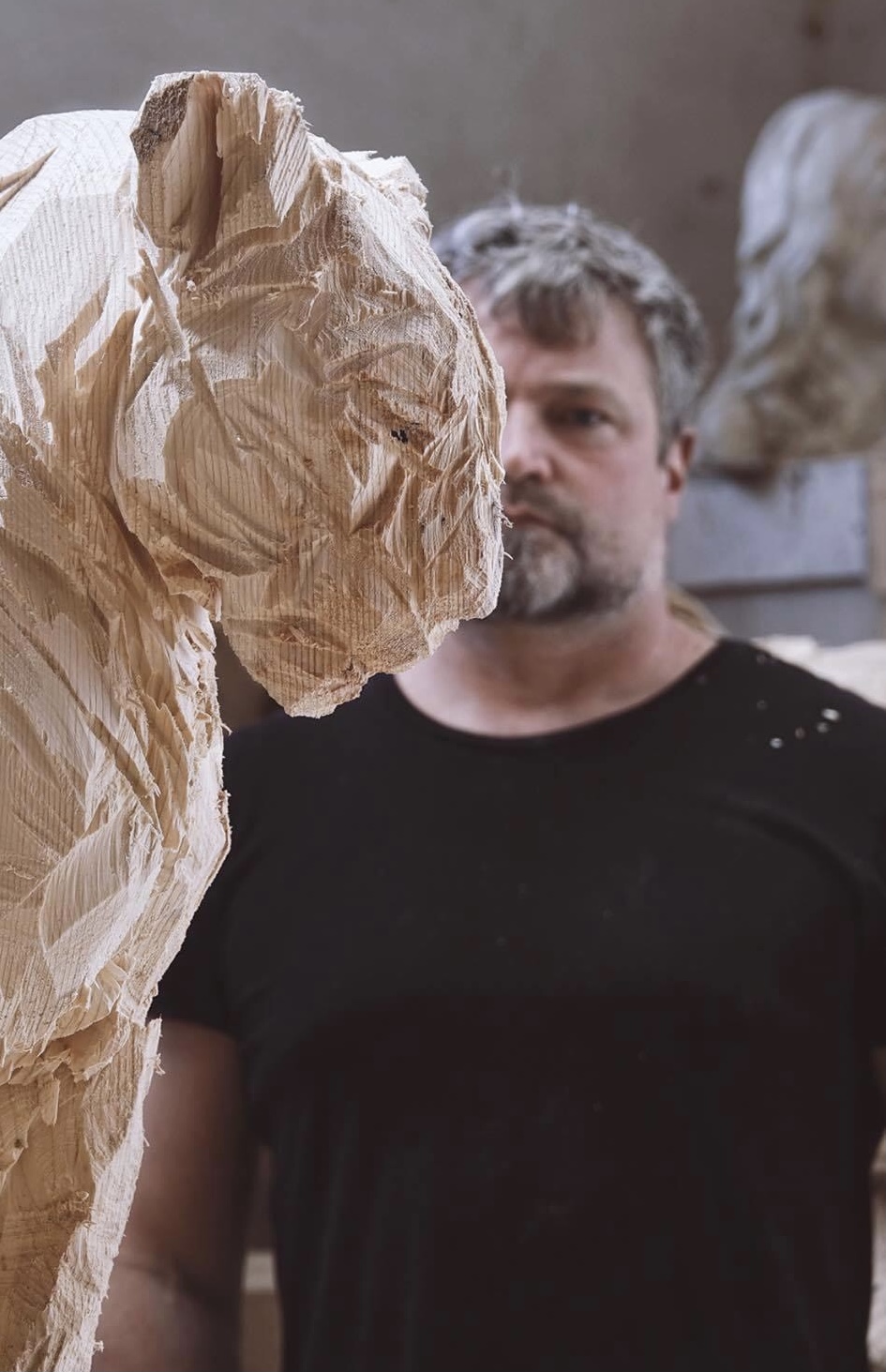 Jürgen Lingl was born in 1971 in Bad Tölz, Bavaria, Germany. From an early age, he was interested in art – drawing and painting everything he saw: animals, people, buildings, landscapes.
At the age of 20, after graduating from the Josef-Effner High School in Dachau, Jürgen Lingl exhibited for the first time in a gallery in Dachau his studies of nudes using various techniques. After his compulsory civil service in Schönbrunn, Jürgen Lingl started an apprenticeship as a wood sculptor with the master Hans-Joachim Seitfudem. His submission was awarded with the first prize in Munich and Bavaria and second place nationally. In 1996, Jürgen Lingl moved to Switzerland and worked as a freelance artist. He then started working with a chainsaw.
His classical upbringing allows him creative freedom without any technical hindrance, from religious subjects like angels, holy figures and monuments to nudes and animals. Since 1999, Jürgen Lingl lives and works in France.
Jürgen's personal style is powerfully apparent in the passion and animation that shines through each work. His sculptures are like drawings, drawn with a chainsaw in a three-dimensional space. Color and pencil support vibrant, impressionistic surfaces.
Lingl's works can be found in private and public collections across Europe, the United States, Canada, Russia, Australia, Singapore and Hong Kong.
La galerie est provisoirement transféré au 34, rue Colbert à Reims
contact@lagaleriebyrs.com