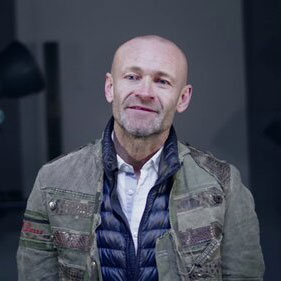 Movement: Pop culture & Street Art
Eric Liot was born in 1964. He was successively a painter, sculptor, assembler and collagist ; many creative disciplines and techniques that established him as an accomplished artist.
For twenty years, he has been shaping his image of collector. Eric Liot's art is made of characters, figures of consumption or heroes from cartoons, cinema, or video games, all extracted from pop culture.
Eric Liot is deeply anchored in the tradition of « found objects » and assemblages. His collages are made up of comic strips, packaging boxes, all collected from pop iconography and advertising. He then arranges the different collage materials to tell, each time, a different story. By substracting objects from their initial utilitarian purpose, he adds a new plastic quality and converts them into original works of art.
contact@lagaleriebyrs.com